The Draper Volunteer Fire Department needs volunteers!
We have a newer modern engine (pumper) and just obtained a DNR brush truck that is now in service for fighting grass, brush and forest fires. We also just made the down payment on a great (used) water tender that will arrive in December and be put into service once some plumbing fittings are modified for drafting from our local rivers and lakes. We are also outfitting a box truck with supplies for large fire scenes (ie Hazmat, National & State Forests). We work with the USFS, DNR and other municipal departments in Sawyer County under a Mutual Aid Agreement- this helps spread resources around the county, where rural volunteers are hard to come by.
We appreciate your support and donations. If you are interested in volunteering, please contact Chief Paul Zmuda at the number below or talk to one of the DFD members you know. You can drive emergency vehicles, carry equipment, direct traffic, and just help out at fire scenes without having to climb ladders or enter a burning structure- some training requirements are simple to obtain. Anyone who wishes to volunteer is welcome!
We have a beautiful large white tent available for public use - we will help you load it and set it up - donations appreciated.
(Please return clean and dry)
Contact the Fire Hall to reserve it for your next outdoor function!
For questions please contact Fire Chief Paul Zmuda at (715) 266-2059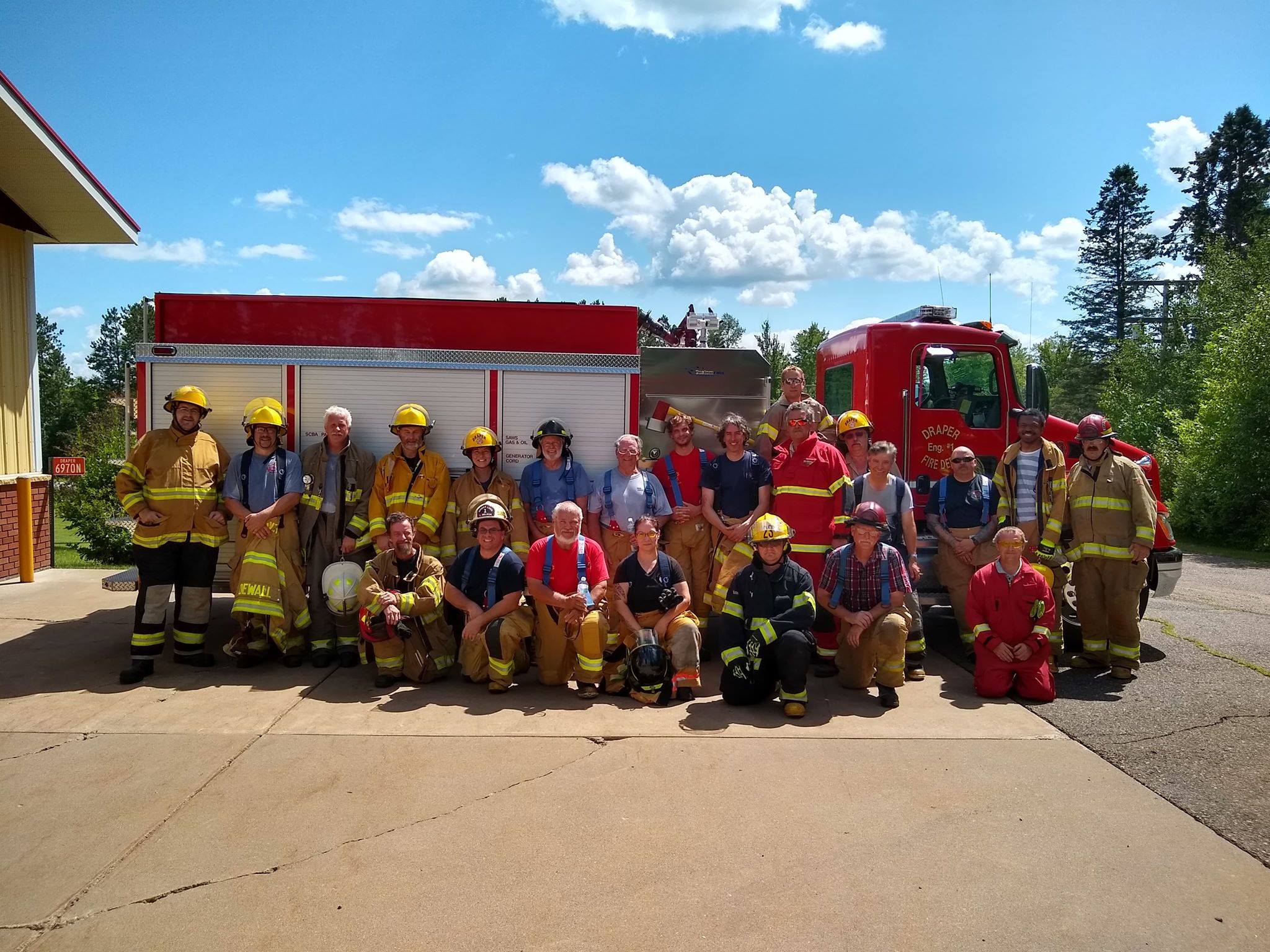 Protecting your home from wildfires:
Please observe the Burning Conditions sign posted at Draper Park and burn when fire danger is low!