The Draper Fire Department needs volunteers!
We are newly reorganized as a municipal department, with a City of Milwaukee retired officer as Chief. 
If you are interested in volunteering, please contact Chief Tim Kelley at 414-530-9110. Men and women can drive emergency vehicles, spray water, carry equipment, direct traffic, and help out at fire scenes with minimum training requirements and regular attendance at monthly trainings.
If you want to do more and go further into fire fighting, free state-sponsored training and certification is provided through Northwood Technical College at area fire departments throughout the year. These classes are fun and challenging and you will make lasting friendships with fire fighters, EMS and law enforcement officers around the county.
Draper FD has a 2010 pumper, a DNR brush truck that is now in service for fighting grass, brush and forest fires, and a modern tender that carries 1,750 gallons of water. We work with the USFS, DNR and other municipal departments in Sawyer County under a Mutual Aid Agreement- this helps spread resources around the county, where rural volunteers are hard to come by.
When you join a rural volunteer fire department, you will be responding to a wide variety of situations and challenges- you will get hands on experience and be a vital part of protecting and serving your community. You will learn valuable skills to protect your own property and enhance your preparedness.
We appreciate your support- please practice fire safety at home and in the forest at all times!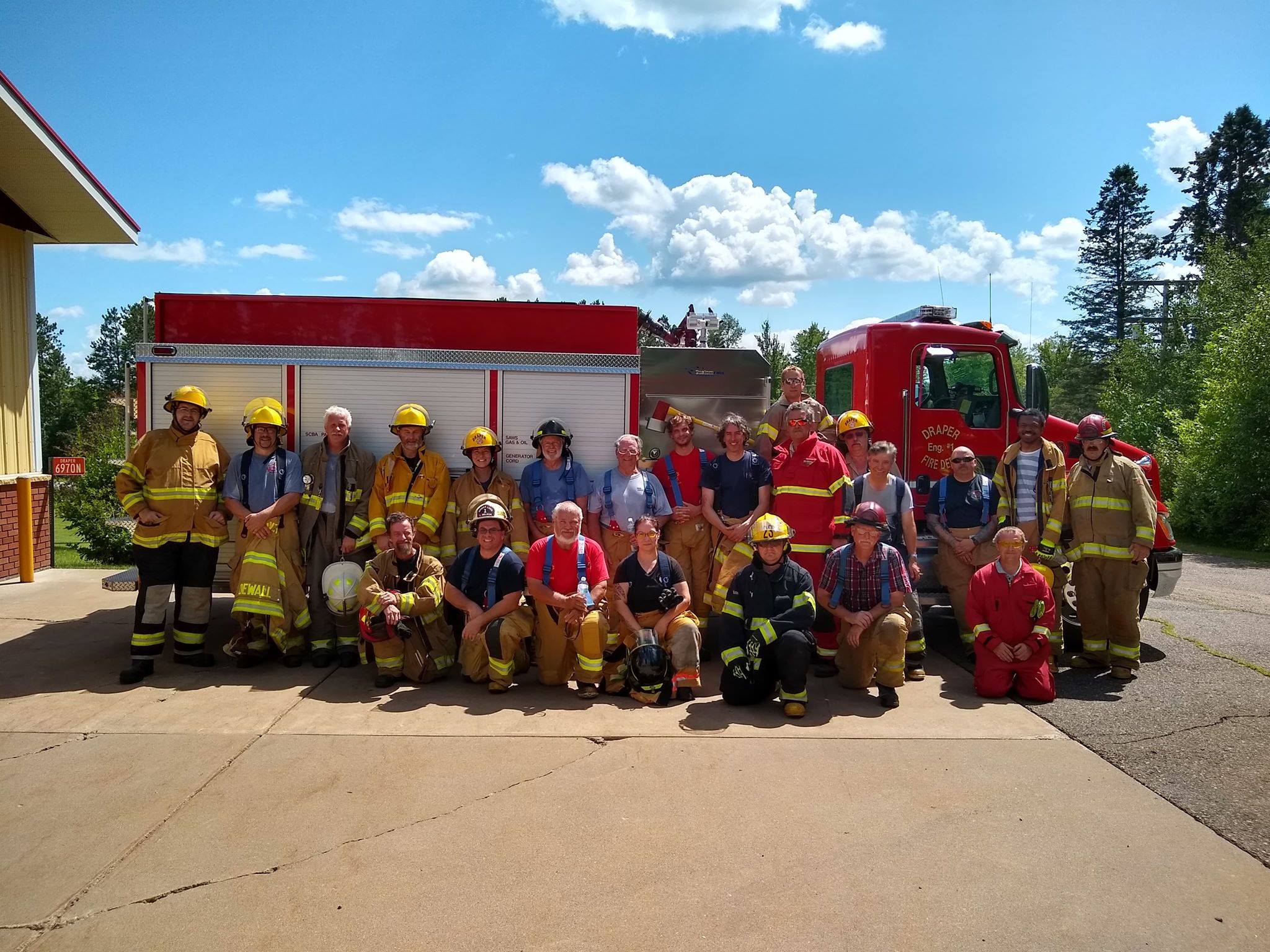 Protecting your home from wildfires:
Please observe the Burning Conditions sign posted at Draper Park and burn when fire danger is low!